Have you ever had the opportunity to call our support team? Maybe you've wondered who's receiving your questions when sending an email, starting a live chat or picking up the phone. Let's get a glimpse from the other side, by introducing you to a member of our team.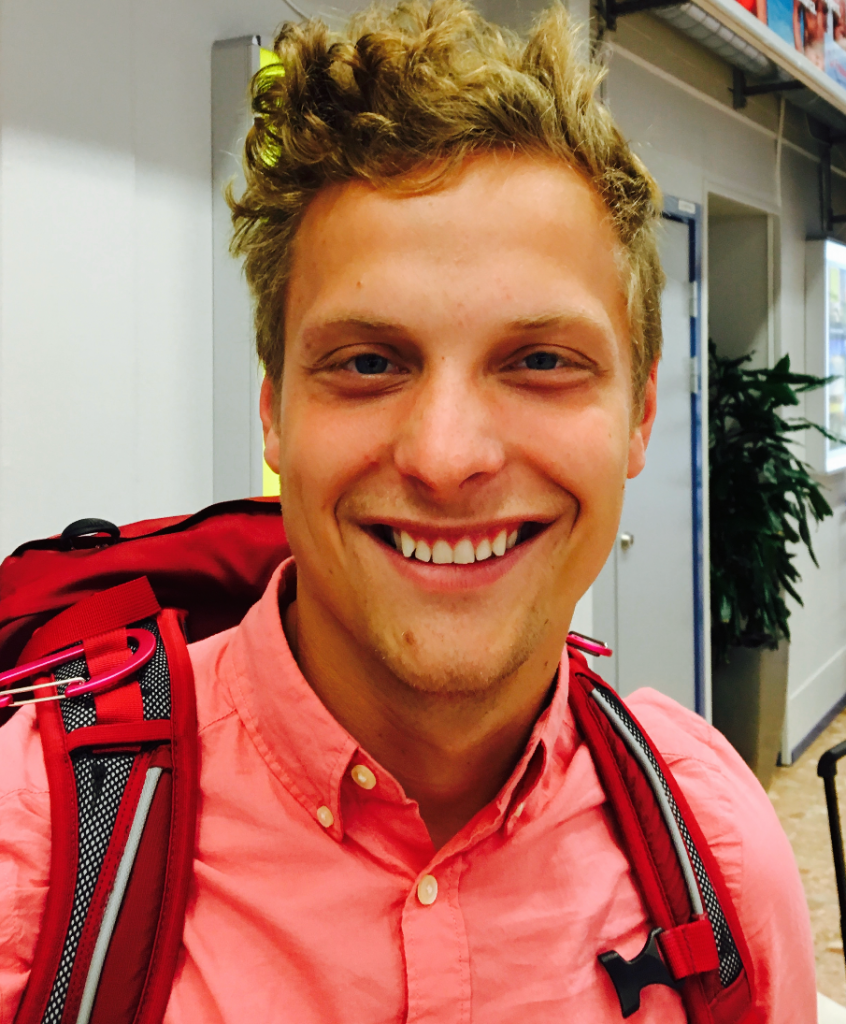 Why Don't You Start by Telling Us About Yourself.
I'm Jack Katzler, 27 years old and living in Stockholm, Sweden. I've been working in first line support at Sirvoy since 2015 so it's been a few years now!
What Exactly is First Line Support?
Like most IT companies out there customer service departments are generally comprised of first line and second line teams. The first line is the face of the company if you like, the ones that clients will have first contact with. First line support is educated about all of the things the client can see on their computer while the second line assists at the "back-end". For example there could be something wrong with the channel connections, which is something the clients wouldn't be aware of, so second line works to provide fixes behind the scenes.
So do You all Work Under the Same Roof?
No actually, the company has adopted a decentralised and distributed approach to its teams and offices. Sirvoy is truly international as it can offer support in almost a dozen languages and in every time zone because its workers are based all over the world. They live in countries ranging from Sweden and Ireland to Bolivia and Taiwan and many more besides.
What's Your Relationship With Your Clients Like?
Most of the time it's terrific as it's very rare we would deal with someone who is unpleasant. Of course, when our customers are nice to us it makes it so much more enjoyable to offer help and support. And because many clients reach out to us more than once we get to know them and develop a good rapport.
…no matter how big or small, easy or difficult the questions – we will always welcome your call!
What is the Secret to Excellent Customer Service in Your Opinion?
I think that it means really listening to a clients needs and feedback and to be as accommodating as possible, going that extra mile whenever necessary. Excellent product knowledge is also a must. Lots of companies outsource their customer service often resulting in skimpy product knowledge. In contrast, Sirvoy's training and upskilling is all performed in-house and I think this is one of the big reasons our support is so successful. We work closely with the other departments so our knowledge about how the system works is comprehensive and usually we can tell pretty quickly what is possible and what is not.
What are some of the most commonly asked questions?
There are two types of clients, the ones that have just started using the system, and the ones that are up and running already. The ones that have just started usually have questions about pricing, if it's easy to set up and what kind of help they can expect. Those who are already set up might need some assistance with setting up a connection to one of our payment methods, from the time they receive the credit card details, to actually charging it.
What do You do if You Can't Answer a Question?
Usually there are two trained support workers on the same shift which is great as we can just ask each other. And if I can't answer a question there's always someone who can, so we just forward queries like that to the relevant person and get back to the client as fast as we can.
Where do You Receive Your Training so You can Provide the Best Support?
All our training takes place internally and includes a number of conferences where we have discussions about how to best meet our clients' needs and how to provide the best support. Everything worth knowing is posted to a forum where we openly share all the latest updates so everyone can keep up to date on company news. The actual training period for new employees lasts for two months where you work "side by side" with someone more experienced, preferably in your own language as well.
Do You Have Any Advice for Those Contacting Support?
My advice is to be logged into your Sirvoy account when you reach out to us. We try to guide our customers to find the solution themselves which is appreciated. Another piece of advice is to never hesitate to use our support, no matter how big or small, easy or difficult the questions – we will always welcome your call!