Maximize Revenue with BookingSuite RateManager
Sirvoy is integrated with RateManager from BookingSuite.
BookingSuite's RateManager helps you to optimize your rates by giving you price recommendations, based on the demand and the competition in your area.
From within Sirvoy, you can access the Booking Suite RateManager by clicking "Rates" in the main menu, then click the "BookingSuite" tab.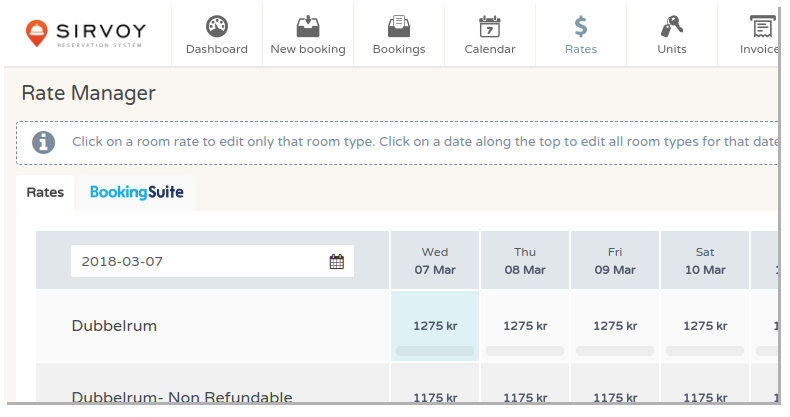 And best of all, if your property is connected to Booking.com you can access the basic version of the RateManager free of charge. Once you have discovered the benefits and potential, you can even automate rate adjustments by upgrading to RateManager Pro.
Learn more about Booking Suite »